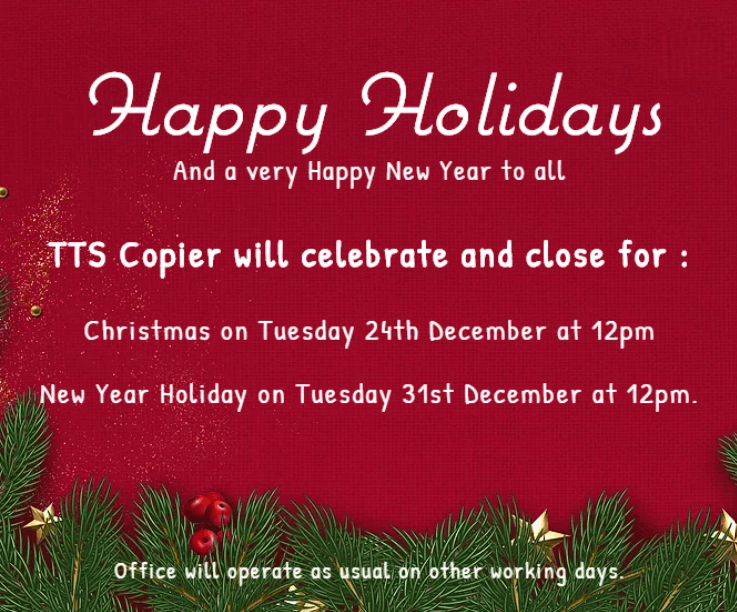 Please kindly be advised that our company will be closed on both 24th December 2019 at 12pm and 31st December 2019 at 12pm for the festival holiday.
Hereby wishing you,
Merry Christmas and Happy New Year
Sincerely,
TTS Copier International Pte Ltd
---
Still have yet to own a photocopier? Are you interested in getting one? Copier rental? Copier leasing? Or purchase a copier? Look no further! Get yours with us today!